Talcyon Software is focused on delivering software technological advancements and solutions across industries.
We seek partnership with companies alike who provides inspection solutions to their customers. We respond to the needs of our customers by providing them an end-to-end workflow solution, with the integration of hardware and software, for inspection projects.
Talcyon provides solutions to industrial problems with Research & Development. Headquartered in Singapore, we believe in doing business with integrity and continuous innovation towards making inspections simpler and smarter.
To be your partner of choice in providing integrated solutions
To deliver the best value to our stakeholders by providing products and solutions which improves operational efficiency and safety.
Coming from the background of NDT services, Talcyon has developed technologies utilizing this practical field knowledge and keen awareness of customer needs. We have now expanded into developing software solutions inline with the industrial revolution of digitalizing work processes, focusing on providing smart solutions to our partners and customers.
We have a dedicated Software team consisting of Project Manager, Senior Technical Lead, Developers and Testers, as well as hardware NPI and Project Management.
However, if you would like to know more about our tube inspection solutions, do click here to read more about APRIS.
We are a part of the Rutledge Group of companies.
Rutledge Omni Services is an oilfield service company established in 1981. With an unblemished record for providing H2S safety service for upstream drilling and exploration activities. Rutledge has operations in 18 different countries with offices in UAE, Kazakhstan, Iraq, Indonesia, Pakistan, India, Thailand, and Singapore.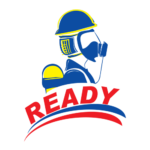 Ready Oilfield Safety & Services Pte Ltd was established in 1983. It has grown to be identified as a trusted partner in safety not only in the oilfield sector but also in the fire services, petroleum, petrochemical, specialty chemical, pharmaceutical, refineries and marine industries in Singapore.
Arise Global provides specialized NDT inspection services to a wide array of industries since 2015. With offices in Abu Dhabi, Indonesia, Egypt, Kazakhstan, Malaysia, and Singapore, Arise is a provider of advance NDT techniques such as LRUT, Acoustic Emission, Magnetic Flux Leakage, Pulsed Eddy Current, and others.
LanternEdge designs and builds technologies to enable intelligence for harsh and hazardous environments. Our hardware products powers cloudnative applications, distributed cloud, advance analytics at the edge of operations. Our solutions leverage open and scalable technologies to reduce costs and overheads, improving safety and productivity in the toughest industrial environments.
Biqmind provides services to enable companies to be cloud native by offering discover workshops, specialist resources, and cloud migration services.
Pix Vine Capital is an Investment House providing early-stage venture capital to startups aspiring to commercialize innovative solutions. PixVC has invested in 40 plus promising, high technology ventures across Israel, Singapore, China, India, Malaysia, Vietnam, Myanmar, and Thailand.